I know everything about Real Estate. Contact Me!
Covenant Partners USA LLC
9862 Lorene Ln, Ste 102, San Antonio, TX 78216
I take the time to listen carefully to understand my client's needs, wants and concerns. I will be ready to take quick action when required and spend more time with those who aren't quite sure which direction to take. My genuine concern for my client's best interests and happiness ensures the job is done!
San Antonio, Bexar County
San Antonio is a city in Bexar County, Texas. The city is located at 29°25'27"N and 98°29'37"W. According to the United States Census Bureau, the city population was 1,436,697 persons. As of the last census, the median income for a household in the city was $48,869. Please visit the city page at my website and you'll be able to see all real estate data and detailed San Antonio statistic.
know more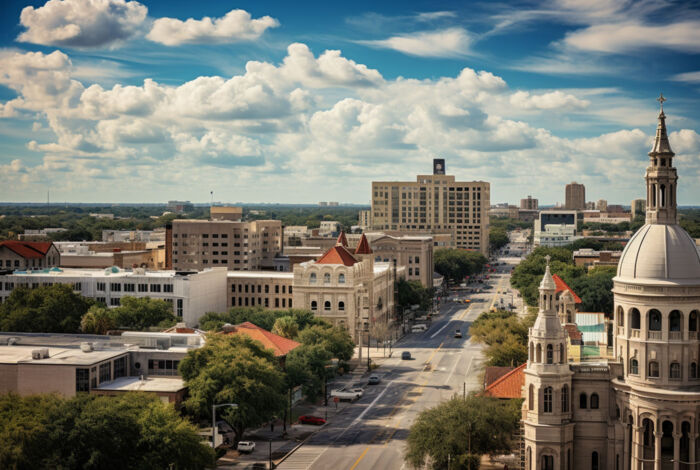 What's trending now in the market
The Best Advice Does Not Mean Perfect Advice

by

KCM Crew

on 2020-03-30 at 10:00 AM

The angst caused by the coronavirus has most people on edge regarding both their health and financial situations. It's at times like these when we want exact information about anything we're doing – even the correct protocol for grocery shopping. That information brings knowledge, and this gives us a sense of relief and comfort. If

What You Can Do to Keep Your Dream of...

by

KCM Crew

on 2020-03-27 at 10:00 AM

Some Highlights: Don't put your homeownership plans on hold just because you're stuck inside. There are several things you can do right now to keep your home search moving forward. Connect with an agent, learn about resource programs for things like down payments, and get pre-approved today.

Don't Let Frightening Headlines Scare You

by

KCM Crew

on 2020-03-26 at 10:00 AM

There's a lot of anxiety right now regarding the coronavirus pandemic. The health situation must be addressed quickly, and many are concerned about the impact on the economy as well. Amidst all this anxiety, anyone with a megaphone – from the mainstream media to a lone blogger – has realized that bad news sells. Unfortunately,
New Jersey Gov. Phil Murphy announces a 90-day...

on 2020-03-28 at 7:55 PM

Homeowners in the Garden State are getting a 90-day grace period on mortgages, according to Gov. Phil Murphy. In that time, late fees and other expenses will be waived, as well.

'Listing Impossible' star Aaron Kirman says...

on 2020-03-28 at 1:31 PM

Real estate is the latest sector to fall victim to the coronavirus pandemic, leaving Realtors scrambling to cancel open houses. People looking to buy or sell a home will face uncertainty and long waits.

WeWork reassures investors it has enough cash to...

on 2020-03-26 at 4:50 PM

In a global downturn, WeWork's business model of renting short-term office space, while holding longer-term leases, is particularly vulnerable.
Homeowners Feel Ready to Sell

on 2018-10-08 at 4:02 PM

77 percent of Americans think that now is a good time to sell a home, a new record high.

Trick or Treat Safety Rules for Homeowners

on 2018-10-08 at 3:56 PM

Using bright outdoor lights, LED lights instead of candles, and friction tape on steps to prevent slips will help make Halloween safer for everyone.

Consumers Care About the Environment

on 2018-10-08 at 3:49 PM

American property owners and communities are more concerned about the environment than ever before, and consumer inclinations for walkable communities and energy-efficient homes are on the rise.
We guarantee a high level of engagement
You can relax with confidence knowing you are in good hands
Excellent market knowledge of the area
Our client's data is entirely confidential and encrypted
We have a lot of high profile contacts